FOUNDING Member & Administrator
Staff member
I have done quite a few things on the 998 project... I am just too busy at work to post.. but more exciting development coming... in the meantime...
I took out the all fairings except tail fairings because I am selling all the fairings on this bike... why not selling the tail fairings... well because all California emission sticker is on that tail fairing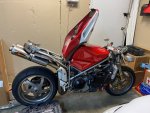 Also took out the headlight and SOLD it...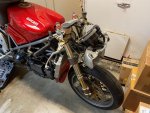 But before I sell it, I cleaned the inner surface of the lens from the typical "fogging" and make the headlight looks like a new headlight:
Before and...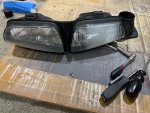 AFTER
: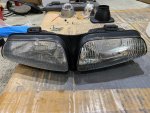 But since I already bought a new headlight, I let this one goes to a new home
I also TEST fit the Motocorse rear set for 1198 that I bought for my 998 since Motocorse did not make one for 998, and I can't find any other model out there from other manufacturer that I like,
here is stock: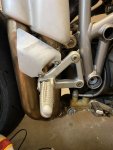 But the problem is, turn out the 1198 have different bolt spacing than 998 for the rear set...
Luckily... that billet adapter I accidentally found on eBay WORKS and successfully accomodate the 1198 Motocorse rear set to a 998 frame: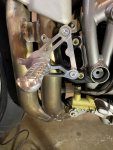 Side by side comparison with stock... of course the Motocorse is well let's just say, picture speaks a thousand words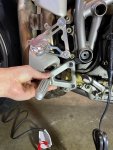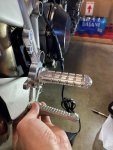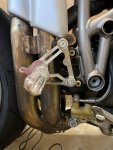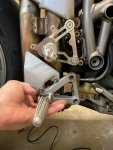 and here is the brake lever comparison from Motocorse vs. stock: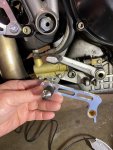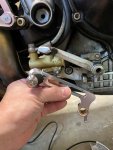 By the way, I measured and record the dimension of each bolt I took out from the 998, so I can purchase the ProTi Titanium equivalent
More updates soon