FOUNDING Member & Administrator
Staff member
Great attention to detail.
Thanks so much for the kind words
@Shanner22
I bought some collections of Stainless Steel FENDER Washers and O-Rings for... well custom fit the Motocorse Titanium Frame Bolt Cap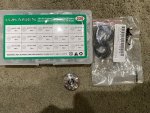 But why?
Well, Motocorse Japan made a 3 pieces kit of Titanium Frame Bolt Caps for the Ducati 998. However, they did not make the 2 pieces for the swing arm axle bolt, so they look unfinished.
I decided to purchase the Motocorse Japan Titanium Frame Bolt cap kit for the 1199 Panigale, and use the 2 larger Frame Cap but of course, they would not fit flush, meaning they would poke out... which is unacceptable...
2 pictures below show they came from Motocorse Japan: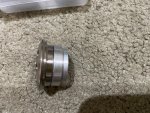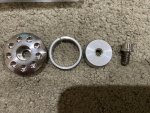 And the left picture below shows all the washers, oring, and serrated nut that I stack, and the right picture show how they are stacked together. As you can see they are now "thinner overall"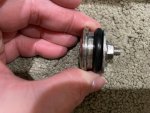 VOILA: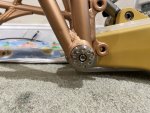 And now all the frame bolt are CAPS with Motocorse Titanium Frame Bolt Caps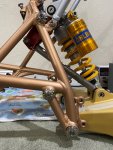 Next just add some ProTi bolts to the unused threaded holes of the Ohlins shocks: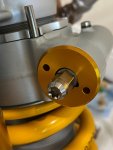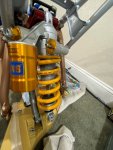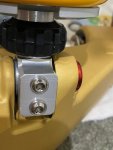 Also replace the 2 bolts holding the bearing behind the water pump impeller with ProTi Titanium bolts: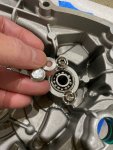 Replace the black plastic air stem valve with AELLA Titanium: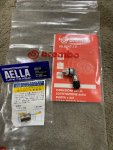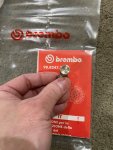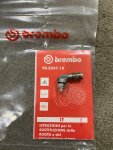 and of course more ProTi for the Motocorse Ohlins Steering Damper bracket: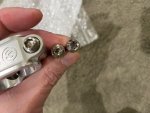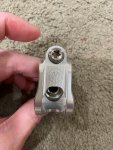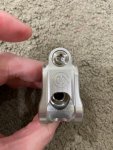 I am now waiting for 2 Custom Machined TITANIUM Steering Lock mechanisms and Steering Damper Mounting Spacer, no that is not a typo, it will be a TITANIUM chunk of nicely machined metal coming soon
Once these 2 TITANIUM parts arrived then I can install the Ohlins Steering Damper with this Motocorse Bracket.