FOUNDING Member & Administrator
Staff member
Hello everyone,
The Ducati 998s FE came with aluminum 5 spoke Marchesini in Grey (kinda silver) color stock wheel from factory to match it's Greyish Silver Frame.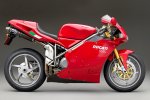 My goal is to keep the "factory original" look with a Marchesini M10RS Corse Magnesium Forged Wheel but kinda torn between the Satin Grey color or the current brighter WSBK Silver Color.
Please submit your preference on the Poll.
And below are several pictures for comparison purposes (the WSBK Silver Color of course came from the latest V4R WSBK bike)
Thank you for your participation.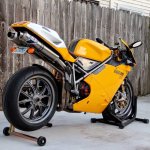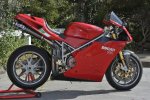 or