Stock Marchesini Forged Aluminum rims fro 1299 S - very lightweight. I bought aftermarket wheels so I am selling bit willing t keep, either way. Front wheel is in pristine virgin condition, Rear wheel near perfet with slight nick....I did not notice until I took it off and was taking pics.
Rear: 6" inch; Front: 3.5" inch; lighter than base model.
Comes with Pirelli Diablo Supercorsa V3 tires with some life in them, enough not to discard. Stock size - 200 55 Z17 Rear / 120 70 ZR 17 Front.
CNC Racing Gold Valve Stem Caps
Bearings in Front Wheel included. Only 4k miles on these rims.
Pics ae of rims slightly dirty. Yes, I was lazy and worked all day. If you need more pics and want we to do a once-over prior to final sale, will do. But hope these pis show how near perfect they are.
Sold as set only & with tires: $1,250
Shipping: Not included Will quote based on zipcode and will pass on cost per actual.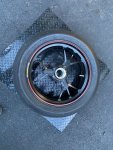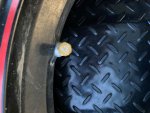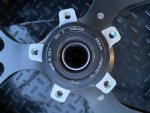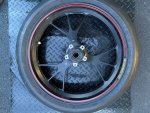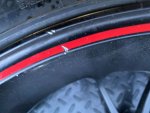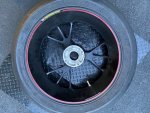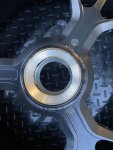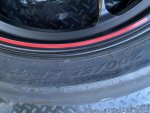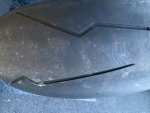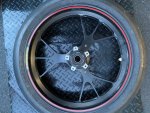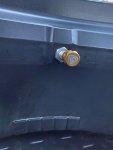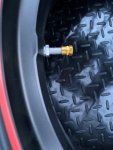 Last edited by a moderator: