First 9 & Moderator
Staff member
Here are a couple pictures from the Portimao test.
Couple things I noticed while drooling over the factory bike.
New design for the tank.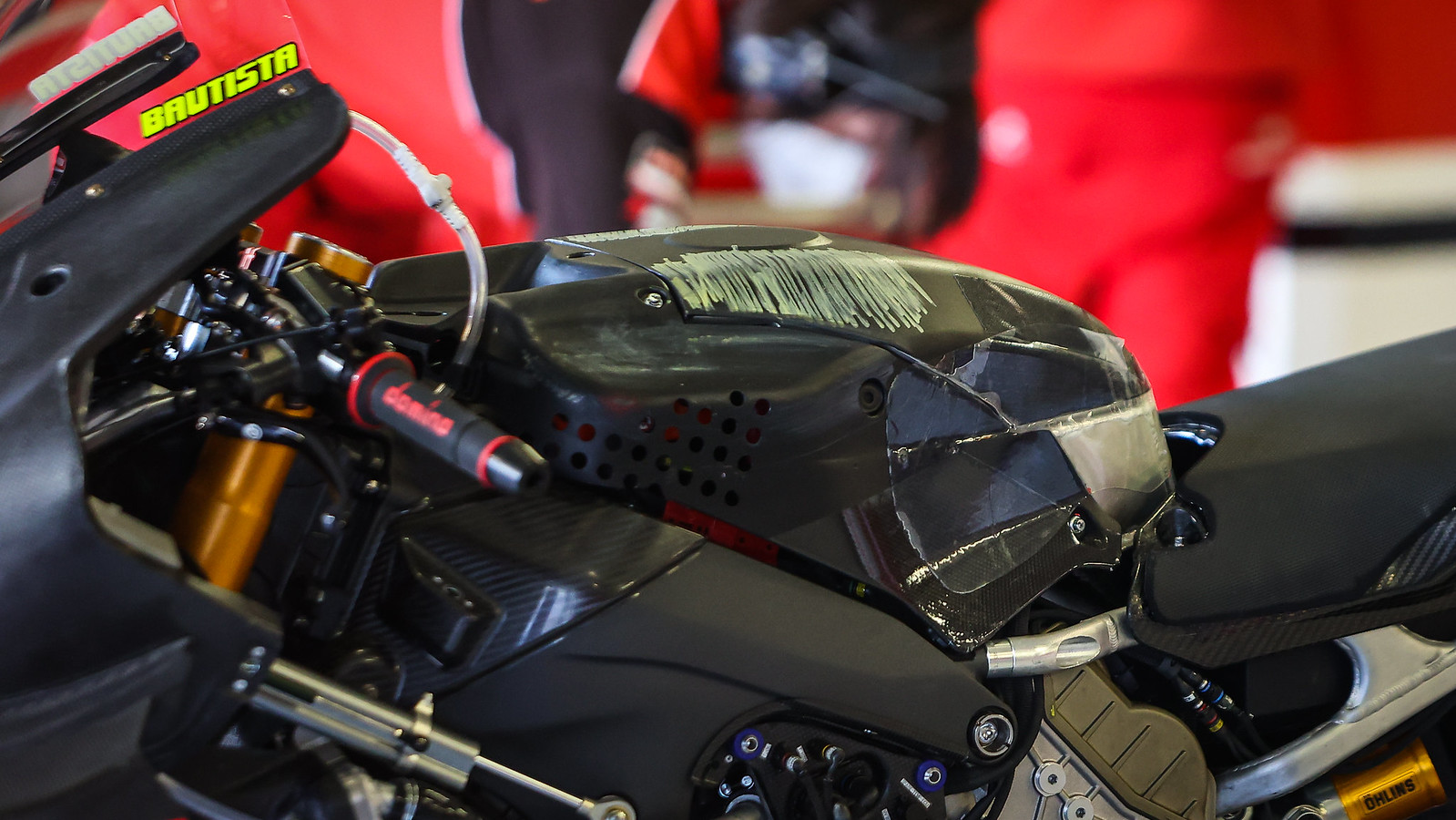 New swingarm with more bracing on the bottom. Brake caliper located at the top of the disc.
The front sprocket now has a pickup on it. Wonder what they are measuring?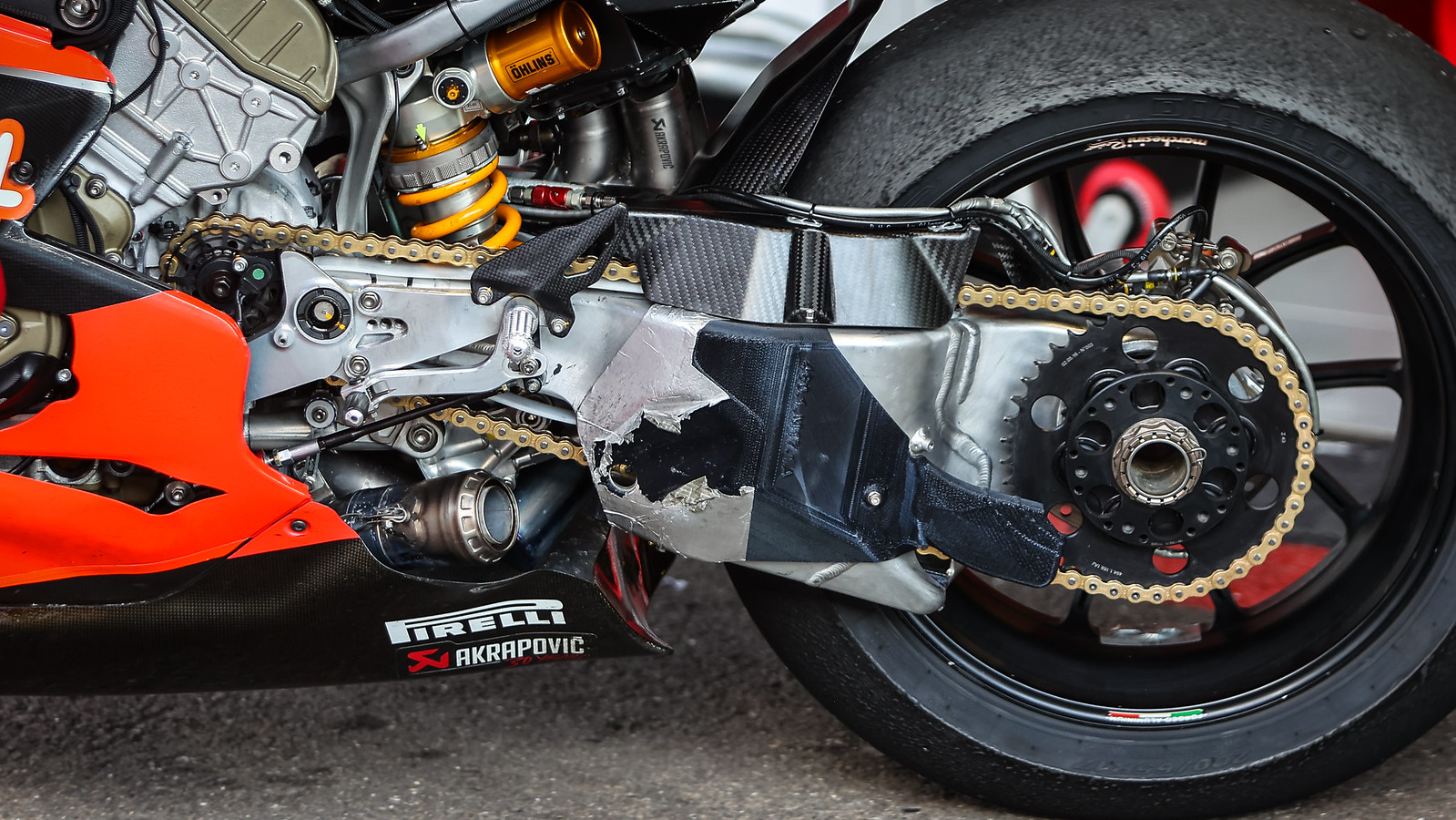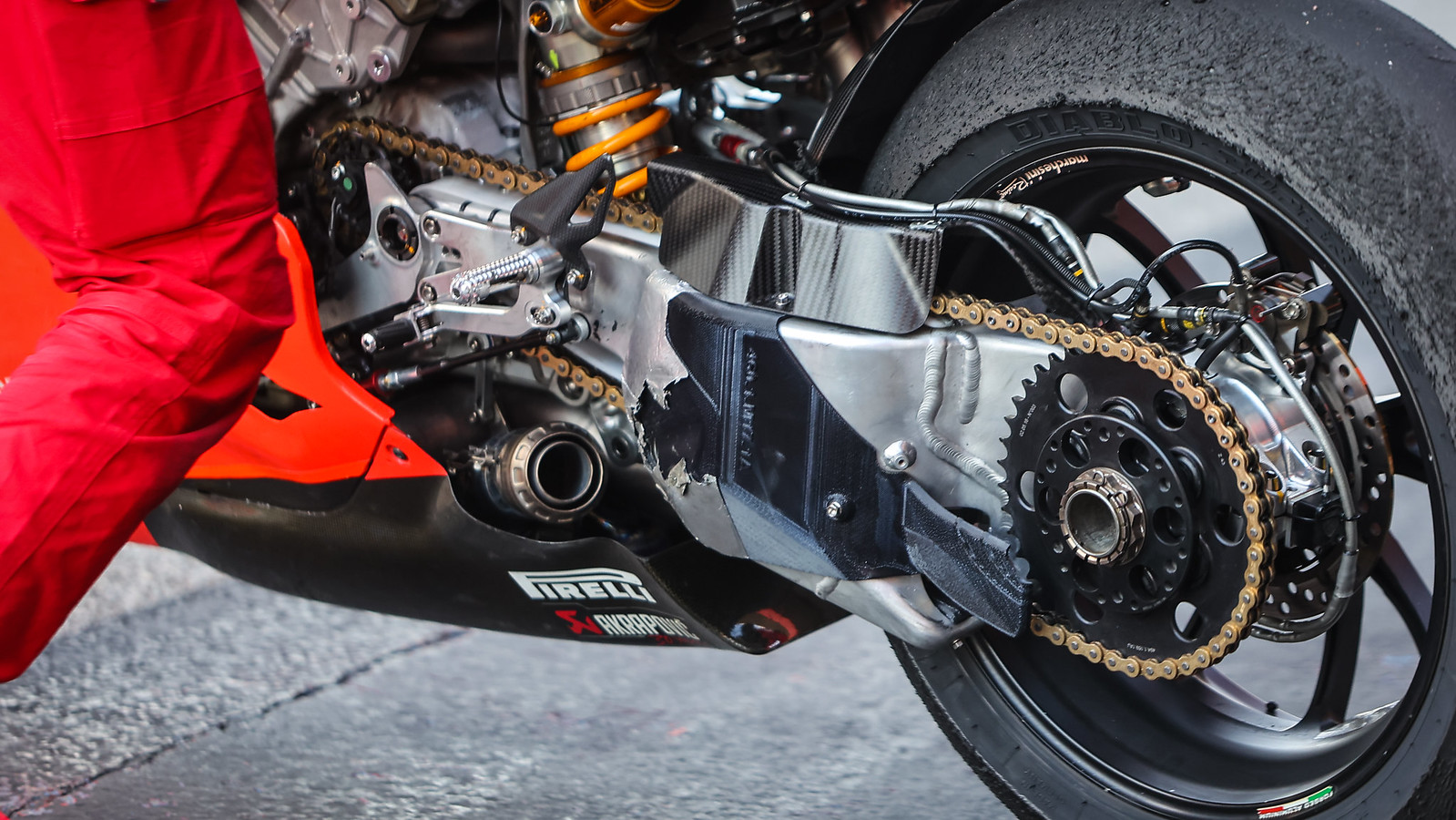 Last edited: